MAGNA PRIDE
55' traditional stern narrowboat
2003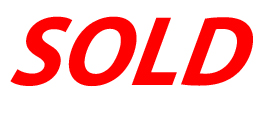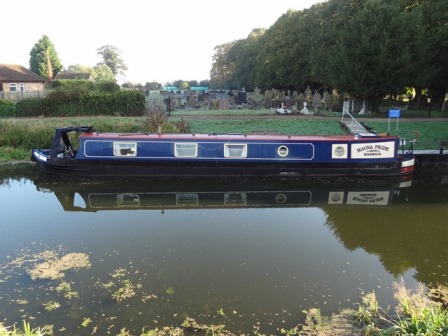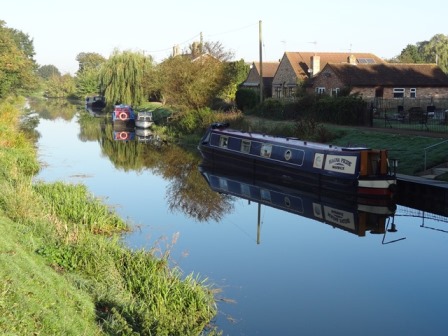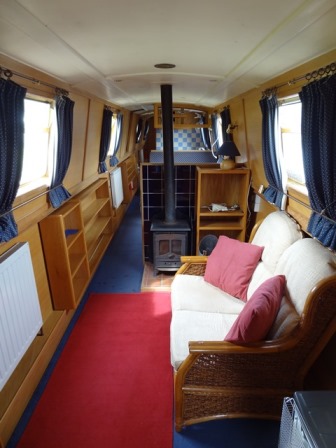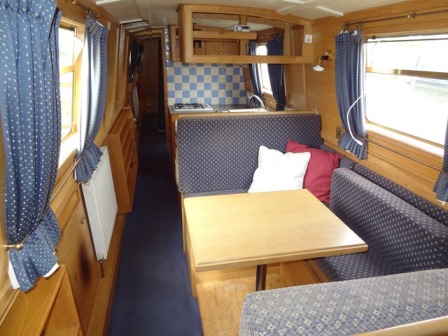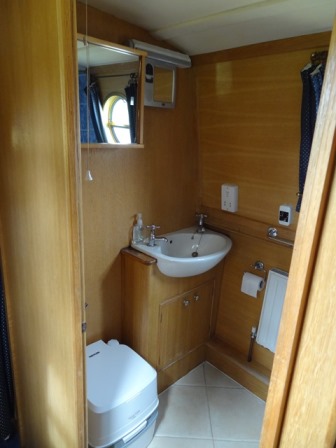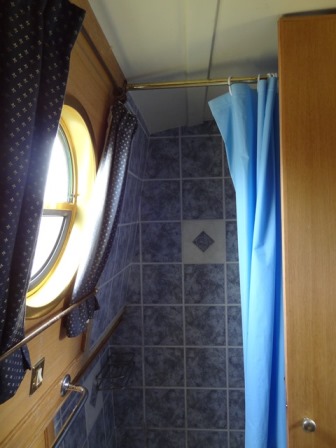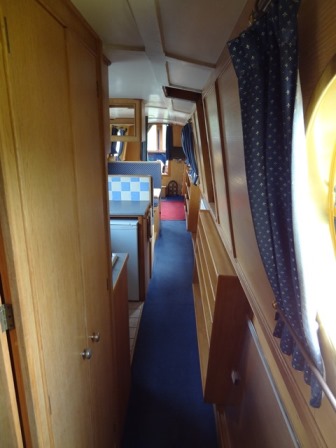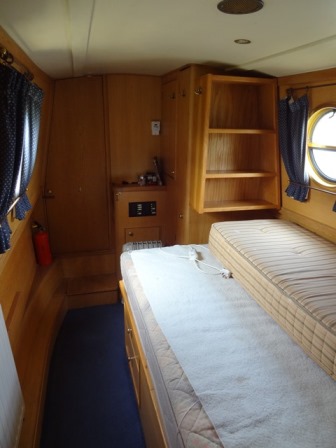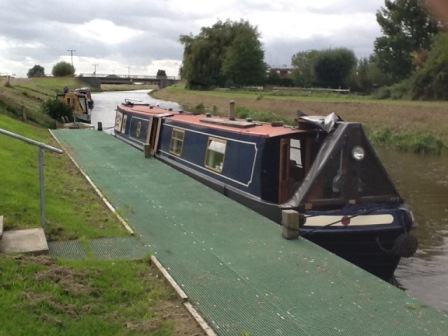 Beta B35 diesel.
10/6/4 steel hull by Colecraft.
From the bow towards the stern.........
There is a gas locker with two propane bottles on an auto change over valve followed by a self draining forward cockpit with solid oak cratch with cover. The 150 gallon (approx) water tank is below the forward cockpit sole.
The accommodation area is carpeted in blue, with blue curtains with gold fleur-de-lys motif. The woodwork is light oak. Magna Pride was professionally fitted out by Central Craftworks.
Saloon area with 2 seat sofa, TV, water level indicator, fitted book shelves, CH radiator and Valor Arden solid fuel stove.
Dinette with seating for 4, converts to double berth, CH radiator,
Kitchen with Stoves Vanette cook/grill/hob, Inlander 12v Fridge with freezer compartment, sink with hot and cold water tap plus filtered water tap.
The kitchen has lots of storage and an opening side hatch.
Shower room with tiled floor, 12v ceiling extractor fan, CH radiator, Thetford porta potti (extra waste unit in engine room), fitted sink and tiled shower. CH radiator.
There is a wardrobe in the corridor area between the kitchen and the shower room.
The sleeping cabin has a permanent double which has a pull out extension to use the full cabin width giving a massive 6' x 6'6" (approx) bed. There is massive storage space below the bed and a CH radiator.
The rear of the sleeping cabin houses an airing cupboard with 15 gallon hot water tank below (heated by engine calorifier/gas CH system/1kw 240v immersion heater on timer), the electrical circuit breaker system, Alde gas CH boiler, 1.5 kva inverter and  RCD.
The engine room has a Victorinox charger, a washing machine and a 3kva inverter (powering the washing machine socket only).
The exterior cabin was repainted 4 years ago and she was black bottomed 1 year ago.
Magna Pride will be sold with a 4 year boat safety certificate.
£37,500
Viewing by appointment only - Phone 01487 813621